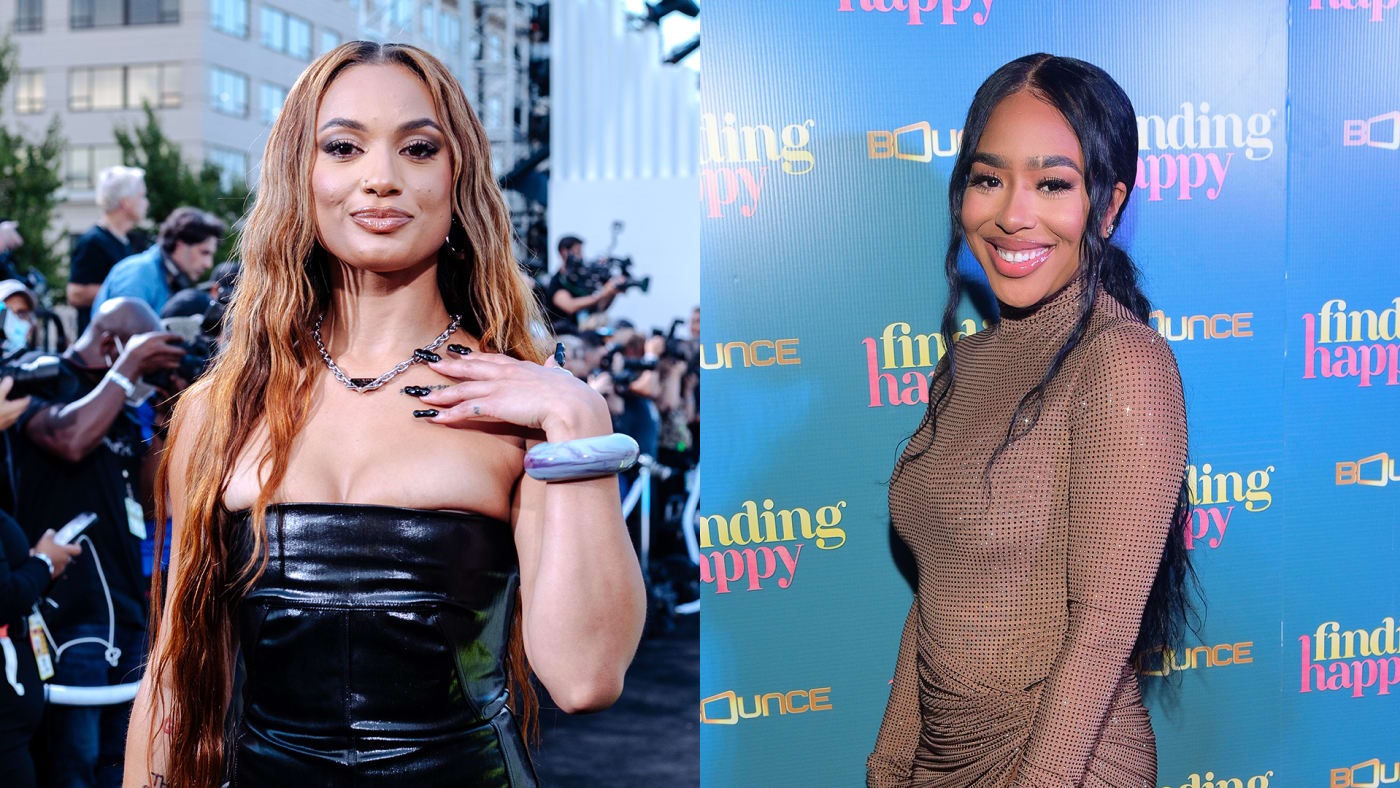 In an Instagram Live stream, DaniLeigh has addressed claims that she had comedian B. Simone pulled from her episode of Wild 'N Out.
"It was never a demand," she said, admitting that she has some issues with Simone. "I don't know why the blogs are putting out that I demanded B. Simone not to be on Wild 'N Out. That wasn't the case. Wild 'N Out asked me, I love Wild 'N Out shows, I've always supported Nick [Cannon], I always supported the comedians on the show."
Shortly before she addressed the situation, Hollywood Unlocked accused DaniLeigh of laughing off the idea that she "demanded" the removal of Simone. In an interview with Tamron Hall earlier this week, Simone revealed that DaniLeigh made the request to film her episode without her present. During the same interview, she said the singer is "not that mature" even if she "understand[s]" why she made the request.
"Me and B. Simone are not cool. So, I just—my team asked if she doesn't do the episode that I do, respectfully. It was never anything to be like, 'I'm a diva, I don't want'—I thought it'd be more mature to not have us sitting next to each other on a show, making it mad awkward and uncomfortable," DaniLeigh explained. "I'm protecting my peace. I'm protecting my heart on the situation. It wasn't petty. She was actually there, so I'm sure she got paid. It wasn't to take nobody from nobody's pocket."
During the same live stream, she accused Simone of making a "whole diss song" about her. She also said that she saw "text messages between" her and DaBaby, the father of her child. DaniLeigh dated the rapper in 2020, although they split in February 2021. The two welcomed a child later that year, and had a publicly messy break-up that included a dramatic confrontation on Instagram Live.
Source: Complex